In addition to the gorgeous, interactive art tradition: Lumiere, lighting up Downtown Vancouver this November 5 – 30, 2020, our city's very own BC Place will also be brightening lives this month with the stadium's Northern Lights Display!
In the following article, originally posted on BC Place.com, the stadium is honoured to be able to help bring awareness to events, charities and non-profit causes that are important to communities in British Columbia.
Here are the stadium's lighting initiatives for November:
November 1st – Green and purple for LGS Awareness Day
November 2nd – Orange for CRPS/RDS Awareness
November 3rd – White for Lung Cancer Awareness Month
November 4th – Green for Show Your 4-H Colours Day
November 5th – Teal for the 'Light the World in Teal' campaign
November 6th – Lime green for Adoption Awareness Month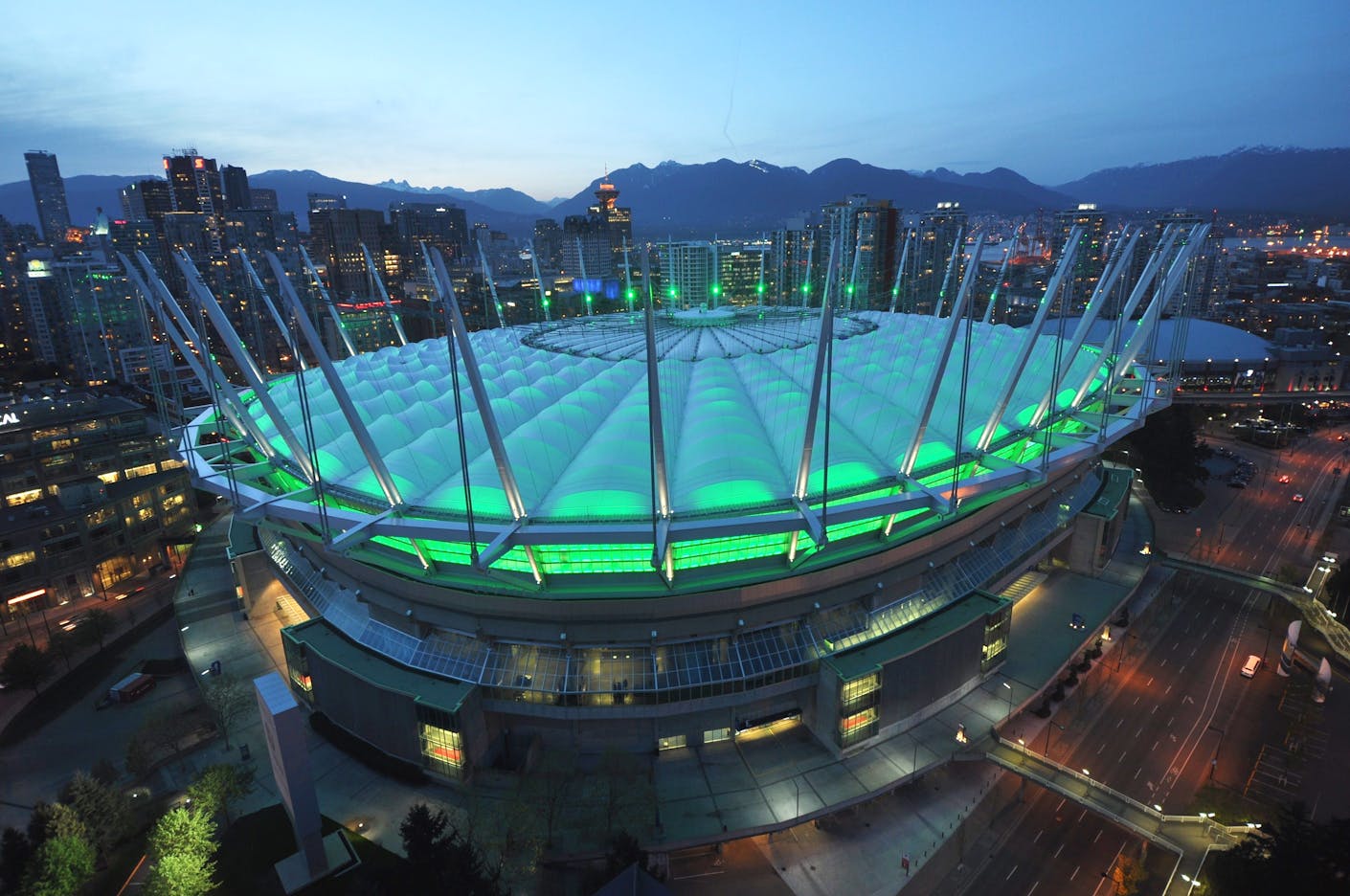 November 7th – Red for Crohn's and Colitis Awareness Month
November 8th – Purple for Pulmonary Hypertension Awareness Month
November 9th – Moustache design for Movember
November 10th – Teal for Cervical Cancer Awareness
November 11th – Poppy design for Remembrance Day
November 12th – Blue for World Pneumonia Day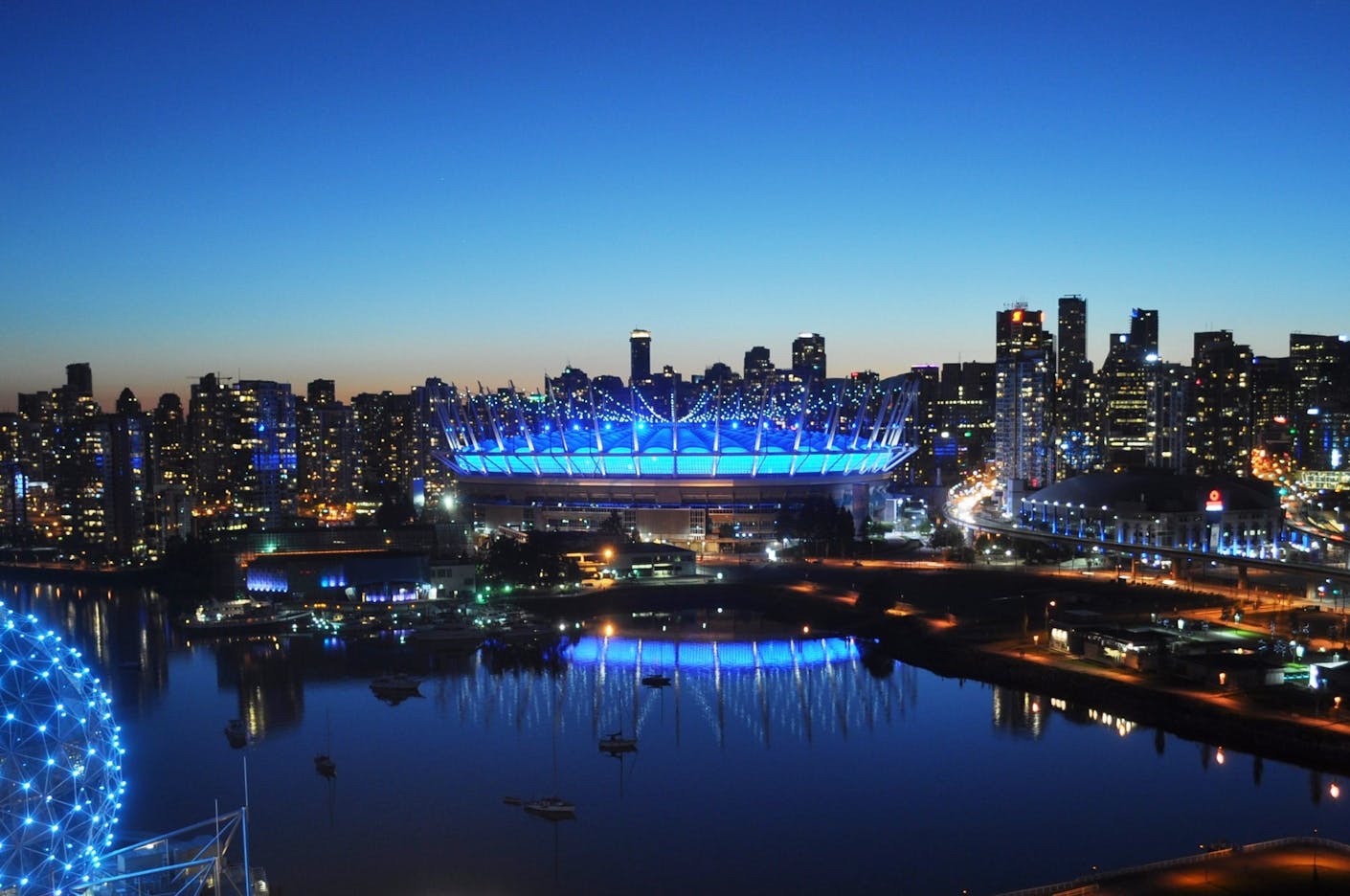 November 13th – Blue in advance of World Diabetes Day on November 14th
November 14th – Rainbow animation for Diwali
November 15th – Rainbow for Multiculturalism Week in British Columbia
November 16th – Blue and gold for the Covenant House 'Sleep Out' event
November 17th – Purple for World Prematurity Day
November 18th – Light blue in advance of National Child Day on November 20th
November 19th – Special animation for the St. Paul's 'Lights of Hope' celebration
November 20th – Blue, pink and white for Transgender Day of Remembrance
November 21st – Purple for Pancreatic Cancer Awareness Month
November 22nd – Blue for National Addictions Awareness Day
November 23rd – Blue and green for Fall Prevention Month
November 24th – Purple for Osteoporosis Awareness Month
November 25th – Orange for the 'Orange the World' campaign
November 26th – Purple for Domestic Violence Awareness Month
November 27th – Northern Lights Animation
November 28th – Snowfall Animation
November 29th – Red for The Salvation Army Christmas Kettle Campaign
November 30th – Blue for Stomach Cancer Awareness Day
In addition to these lighting initiatives, the stadium will continue to light up with a heart animation at the top of each hour (between 7pm and 11pm) for 5 minutes every night to show support for health care professionals across the province who are working tirelessly to support our communities through the COVID-19 pandemic.
This article was originally published on BCPlace.com To learn more or to submit a lighting request, visit BC Place's Northern Lights Display page.